When Is - Dates of Religious and Civil Holidays Around the World
When is Veterans Day in 2007?
Veterans Day in 2007 is on Sunday, the 11th of November (11/11/2007).
How are Veterans Day dates determined?
In the United States, Veterans Day is usually observed on November 11. However, if it occurs on a Sunday then the following Monday is designated for holiday leave, and if it occurs Saturday then either Saturday or Friday may be so designated.
In 2007, Veterans Day falls on a Sunday, so Monday, the 12th of November is considered a federal holiday.
Dates of Veterans Day by year
Additional services:
Other American Holidays in 2007:
Other Christian Holidays in 2007:
Monthly World Holiday Calendars
"I Love You" Necklaces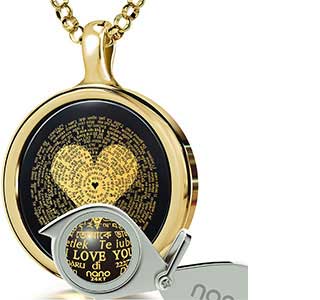 "I Love You"
in 120 Different Languages
<<< Get yours Now >>>